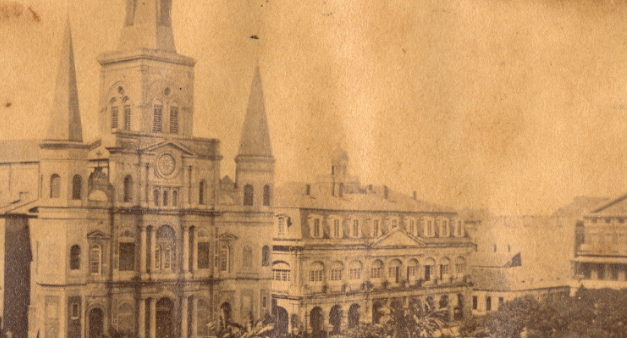 In September 1995, Danny and Aline Cross threw open the doors to Crows Nest's first snowball shop. The set up was basic, but the business thrived. A number of months later, they bought a coffee machine and overnight, New Orleans Old fashioned Snowballs became New Orleans Café. Serving a very basic menu, with a kitchen comprising of one microwave oven for reheating, most of the food was cooked off the premises in Aline's home kitchen. The food and hospitality offered proved so popular that eventually, they could not keep up with the demand. At this stage, the actual space consisted of a narrow shop with a front entrance and not much dining space. It continued to grow and that's when expansion began.
Bit-by-bit, the New Orleans Café grew and today occupies not only the original space, but has taken over the whole corner as well. You ain't seen nothin' yet.
So, just what is the New Orleans Cafe? More to the point, what should it be, what should it look like?. What's it going to look like when it's finished? What is it's purpose in society?
The New Orleans Cafe is a friendly, relaxed, informal, and swinging joint, and is dedicated to providing one thing and one thing only: "The Ultimate New Orleans Experience". Our location is perfect, in a bustling trendy village, on a magic corner. Our atmosphere is unique in Sydney. The only thing modern or slick about the place is the technology we use to help us serve our guests. But the aesthetic has a rustic rambling appeal based around New Orleans Memorabilia. It is full of atmosphere and allows people to feel comfortable. With it's timber finishes, concertina doors and alfresco dinning.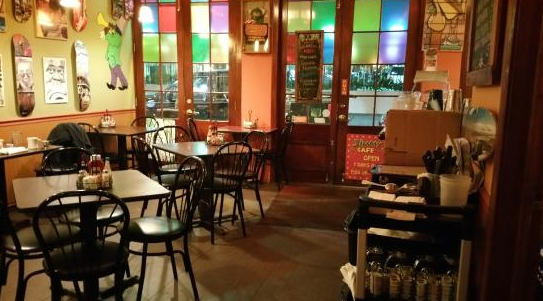 What the New Orleans cooks on the menu, it does right. There are always some great Creole-Cajun dishes available, as well as classics such as burgers, ribs, soups and salads. The Cafe also does brilliant cocktails, mixed drinks, and makes one damn fine cup of coffee. There are also "special event" nights and holidays – for example – St. Valentine's day (where we work with well known merchants to provide you with some good ideas for Valentine's presents for woman) or Thanks giving.
The staff at The New Orleans Cafe are chosen for their personality and their professional attitude to work. The staff are chosen to be quick, hard working, while being laid back and friendly.
The service we offer is professional, informal, fast, efficient, attentive, unpretentious, and friendly. You will see them dancing to the beat of the music while rushing orders to a table, both chefs and wait staff are expected to greet every guest promptly, sitting at the customers table taking orders, and in general, hustling. It is obvious that they enjoy the vibe of the joint, and use that energy to fuel the high-speed service they provide. You will most likely hear lots of patrons greeted by name, as the New Orleans is a regular haunt of a great many locals.
The Cafe is currently pursuing a plan of expansion that will see it occupy the entire Willoughby House (our building) with the view to expanding it's concept to include an upstairs bar and balcony. There have also been discussions of multiple outlets becoming an attractive possibility once the concept has been fully developed and all necessary systems implemented.